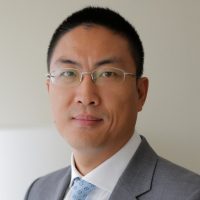 Dong Chen
Dong Chen is senior Asia economist, Pictet Wealth Management. - Twelve years of working experience in macroeconomic research - Extensive knowledge about asset allocation and multi-asset class portfolios - Rich client-facing experiences with high-net-worth clients across Asia - Rigorous training in economics and comprehensive knowledge about Asian economies and business - Strong analytical skills and solid background in statistical/econometric analysis - Strong communication / presentation skills - Native Mandarin Chinese speaker and fluent in English Do not hesitate to contact Pictet for an investment proposal. Please contact
Zurich Office
, the
Geneva Office
or one of
26 other offices world-wide
.
Full bio
Dong Chen is senior Asia economist, Pictet Wealth Management.
- Twelve years of working experience in macroeconomic research
- Extensive knowledge about asset allocation and multi-asset class portfolios
- Rich client-facing experiences with high-net-worth clients across Asia
- Rigorous training in economics and comprehensive knowledge about Asian economies and business
- Strong analytical skills and solid background in statistical/econometric analysis
- Strong communication / presentation skills
- Native Mandarin Chinese speaker and fluent in English
Do not hesitate to contact Pictet for an investment proposal. Please contact
Zurich Office
, the
Geneva Office
or one of
26 other offices world-wide
.